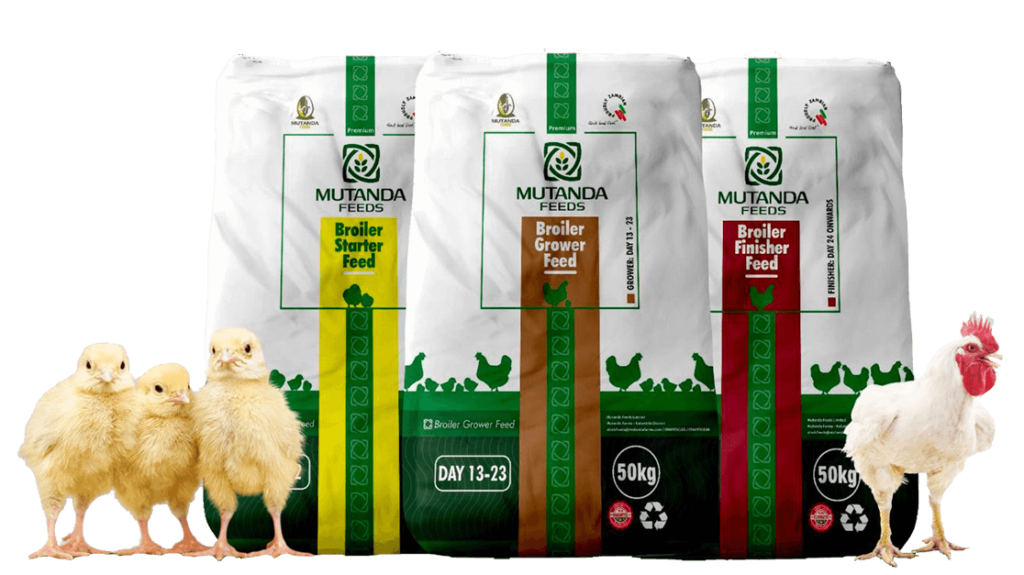 A variety of different stockfeeds are produced out of the Mutanda Feeds production facility on our Kalumbila Farm, and these feeds are distributed locally and regionally, through established retail centers and directly to emerging and commercial farmers.
The inputs used to produce our stock feeds are produced, sourced and processed locally, ensuring strict quality control and consistent freshness, resulting in a superior quality feed product, guaranteed to exceed expectations.
All of the feeds we produce and market, are utilized in our own operations, giving farmers peace of mind and increased confidence in the quality of our products.
Further to the finished products we offer the market, Mutanda Farms also offers a number of different input products, such as maize-bran and mechanically extracted low-fat soya cake.
All of our stockfeeds are certified by the Zambia Bureau of Standards.
The maize bran produced by Mutanda Milling, is a good quality by-product of our maize meal preparation. Quality is guaranteed by the prime maize utilised in the production process, along with the high standard of our milling plant and by the vast experience of our millers. Our Maize Bran is produced daily and it generally remains in stock for no more than 3 or 4 days, assuring freshness and preventing contamination. It is largely used internally for the production of our stock feeds, but our current production allows us a discrete over-production, that can be made available to the market.

Our major customers include a variety of organisations, including dairy farmers and game ranchers, based in different regions of Zambia.
In order to better control the quality of the Low Fat Soya used in our feeds, we decided, a couple of years ago, to internalise the process of mechanical extraction of the oil from our locally sourced soya beans. 
The decision proved to be winning one and the Low Fat Soya (LFS – ME) produced is of excellent quality and always fresh. 
As a by-product, we are currently also producing an unrefined (crude) soya oil of good quality, which is regularly sold to refineries in Lusaka, and a small quantity of Full Fat Soya, which is available for sale.
The entire process is undertaken in a modern and well-organised facility, ensuring we are able to produce a quality product.
Our sales team is available to assist you, should you be interested in our products, and thanks to a modern, advanced fleet of trucks, we are able to offer logistics solutions that can deliver products to your door!