With a strong focus on producing well-adapted, productive livestock for the local and regional markets, our rapidly expanding livestock division oversees the breeding and production of both commercial and stud, cattle and small stock. While stud breeding forms the primary focus of our livestock operations, our commercial herds also make up an important part of what we do.
We are committed to harnessing the latest technologies available to improve the performance of our herds, and utilize modern reproductive technologies such as embryo flushing and artificial insemination to integrate different old and new genetics into both our stud and commercial herds.
We are proud members of the different breed societies and register all of our stud animals on the Zambian Herdbook and SA Studbook. Further to this, all relevant records are kept in-house, ensuring any buyer of Mutanda Farms genetics has the peace of mind, of a comprehensive history on the animal they are purchasing.
Modern facilities, world-class genetics and a committed team combine with the aim of ensuring we produce exceptional livestock for the local and regional markets!
The Boran is renowned for its hardiness, adaptability and productivity in harsh conditions, making it a logical choice for us and many other farmers in Zambia!
Founded in early 2021, with the purchase a select group of heifers and bulls from four of South Africa's foremost breeders, the stud has seen rapid development in recent times and now comprises a wide pool of animals, sourced primarily from the famed Hurwitz Farming Boran Stud. This genetically diverse herd, which is home to some of the most famed names in the industry, was assembled with a strong focus on sourcing the most proven dam and sire lines in the breed, and combining them to produce Boran cattle that are phenotypically appealing and backed by a pedigree of proven genetics.
The Limousin breed is widely used worldwide, and continues to prove itself as one of the premier breeds to use in cross-breeding programmes, producing more productive, vigorous and profitable calves, which efficiently convert feed in the feedlot and offer improved dress-out percentages at slaughter, making the breed the logical choice for all participants in the value chain.
As our commercial cattle operation expanded, the decision was made to include the Limousin in our cross-breeding strategy, as a result of the clear benefits listed above. Following its formation in early 2021, our Limousin stud has grown rapidly and now plays host to a diverse array of strong, proven breeding stock, sourced from some of the foremost breeders on the African continent. The majority of our initial seedstock was sourced from the famed La Rhone Limousin Stud in South Africa and the continued investment in world class genetics, has accelerated our breeding, with the breed now thriving on Zambian soil.
Established in 2014, the Mutanda Farms Romagnola stud has grown substantially over the last few years, and continues to provide the Zambian market with quality, adapted Romagnola bulls, that have proven themselves as a superior breed in the production of weaners for the beef market. We utilize genetics sourced from around the world in our stud, producing quality stock, which has allowed us the privilege of witnessing the continued growth and expansion of the breed in our operation and throughout Zambia.
Our commercial and stud cattle breeding operations, are complemented by a rapidly growing small stock division, which comprises a Kalahari Red and Boer Goat Stud, and Dorper Sheep Stud, producing rams for use in our commercial goat flocks, which aim to produce superior quality cross-bred goats and sheep, increasing access to quality genetics for small-scale farmers locally and around the country. 
Imported genetics form the majority of our stud flocks, and we pride ourselves on producing world-class seedstock, able to thrive, adapt and perform in the varied conditions present in Zambia.
Our Feedlot, based on the Machiya Estate, produces finished steers which are marketed locally, through a number of channels. Our own commercially bred weaners are supplemented by weaners purchased from selected suppliers, to ensure efficiency and the production of world-class beef.
Strict bio-security measures are implemented in our feedlot, and the combination of these measures and careful management methods, ensure the highest levels of cattle welfare. 
Our continued drive for excellence, ensures Mutanda Farms livestock operations utilize the latest cutting edge technologies, industry leading genetics and a modern, scientifically based management approach, allowing us to produce world class stud and commercial stock.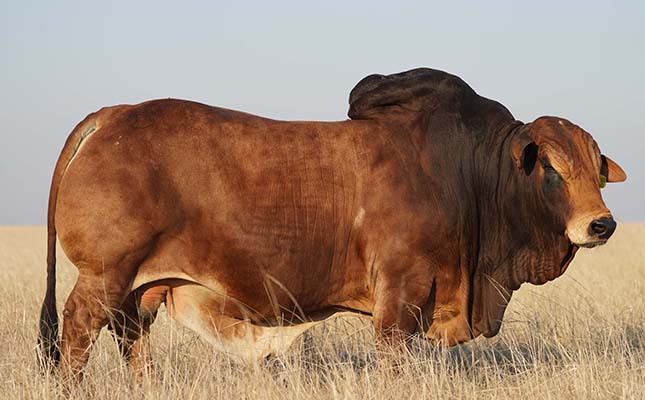 Jumbo (WZ 1452), an eight-year-old Boran bull, is an exceptionally well-balanced animal that is structurally...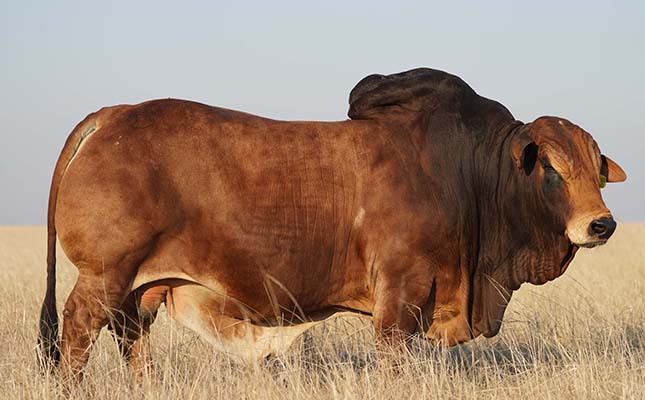 Jumbo (WZ 1452), an eight-year-old Boran bull, is an exceptionally well-balanced animal that is structurally...
Our sales team is available to assist you, should you be interested in our products, and thanks to a modern, advanced fleet of trucks, we are able to offer logistics solutions that can deliver products to your door!